NPO Board
The Academy of Christian Education is a 501(c)(3) non-profit organization. Our EIN number is 84-3748517.
President | Kristen Rogers
Kristen Rogers is the Head of School at The Academy of Christian Education. She began teaching Junior Kindergarten at the Academy in 2002 until 2004. From 2004-2006 she taught in both Prince William County Public Schools and Fairfax County Public Schools. She then left the public schools to return to ACE where she taught Preschool and ran ACE's Summer camp. In 2011, she began serving the ACE as the Vice Principal. In 2013, she became the Principal until 2016 when she took over as the Head of School. She earned a degree in child development psychology and holds a Commonwealth of Virginia Teaching License. She is a mother of two children who attend ACE. Kristen, her husband Ben, and their two children attend New Life Church in Chantilly, VA.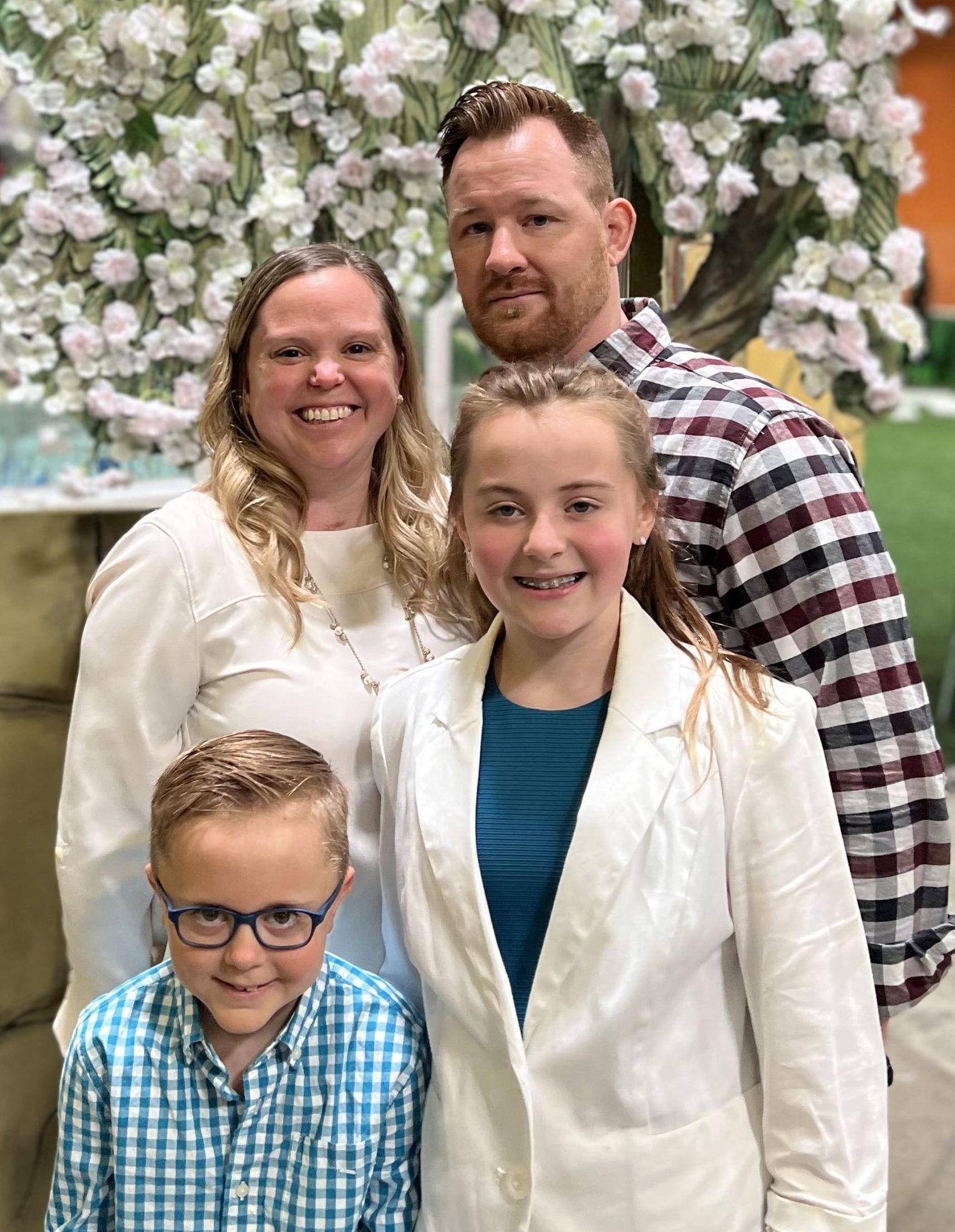 Chairperson & Treasurer |
James Tong
James Tong is the Senior Director for Digital Health at Perspecta, Inc. Prior to joining Perspecta, James held management positions at IQVIA and PricewaterhouseCoopers. James and his wife, Tina, an Associate Director for the Vaccine Research Program at the Division of AIDS at the National Institute for Allergy and Infectious Disease, have 2 children at ACE. James holds a B.S. in Biology from Case Western Reserve University and an MBA from the University of North Carolina at Chapel Hill, where he also completed the Kenan-Flagler Leadership Initiative. James and his family are actively involved in short-term missions trips to Kenya through David's Hope International. James and his family attend McLean Bible Church, where he volunteers in Kids Quest.
Secretary | Sharon Mendis
Sharon Mendis is a mother of two children who both attended ACE. She holds an Applied Science degree in Civil and Environmental Engineering from the University of Toronto and prior to leaving the workforce to raise her children, worked as a design engineer in land development. During her children's six years at the school, Sharon volunteered her time in various capacities, including the Academy Parent League. She is also a previous employee of the school, where she worked as an aide for first grade. Sharon, her husband Richard, and their two children attend St. Mark's Church in Vienna.
Vice President, Development |
Daniel Butler
Daniel Butler serves as the Vice President of Development for the Mercatus Center at George Mason University. He came to nonprofit fundraising following a career as a floor trader on the American Stock Exchange in New York. He is a graduate of the University of Pennsylvania and serves on the Finance Committee of Penn Wrestling's Grapplers Club. Mr. Butler and his wife, Jennifer, have three children and attend Vienna Presbyterian Church. They have two child enrolled at ACE. Dan volunteers with the Great Falls-Reston Soccer Club, Pennsylvania Olympic Training Center, and Vienna Youth Soccer.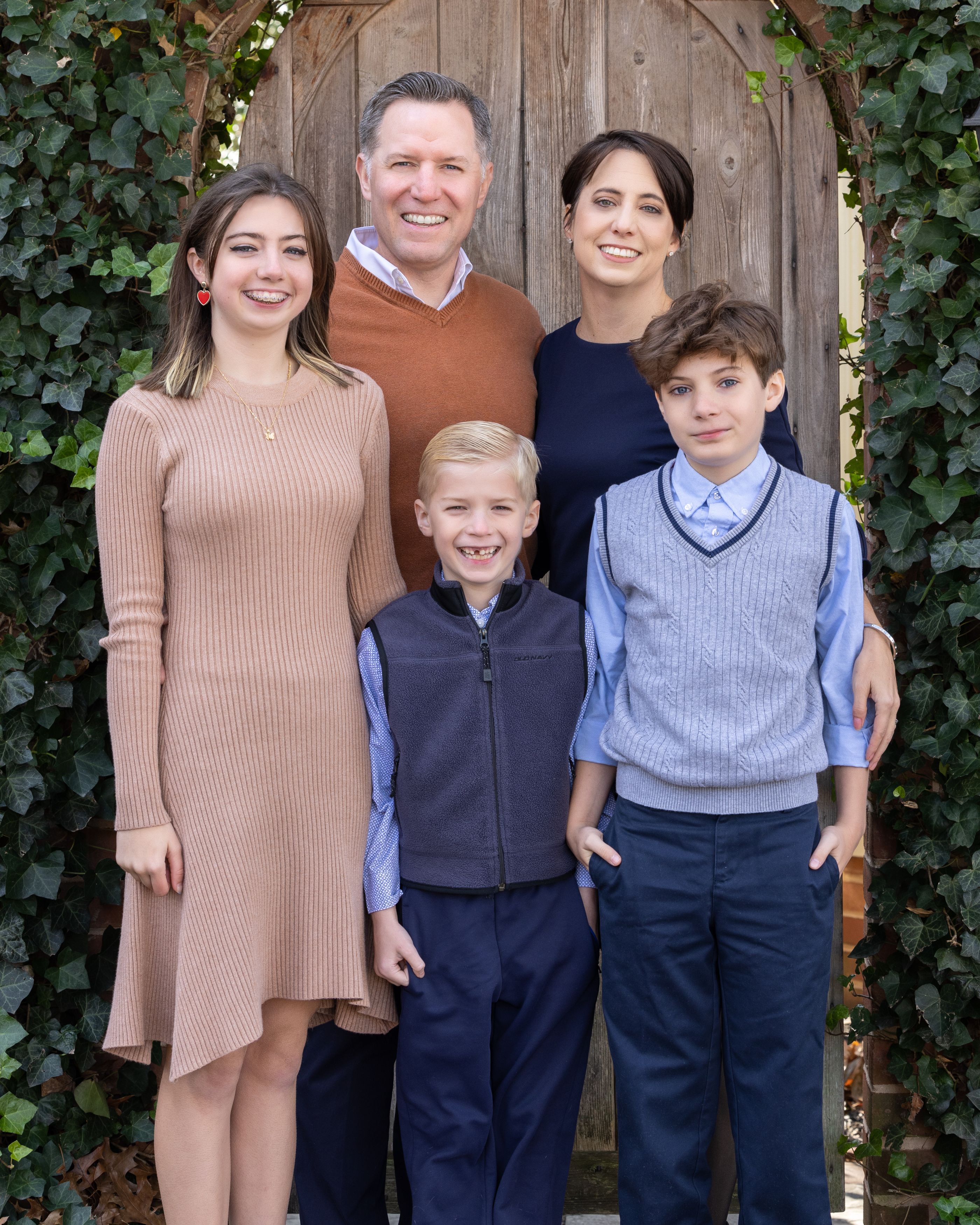 Student and Family Representative | Justin Ciaccio
Justin Ciaccio is the Director of Sales leading ViON's national sales team, which is focused on Fortune 500, state, local, and education (SLED) clients. Previously, Mr. Ciaccio served as Business Sales Manager for Sprint. Mr. Ciaccio earned his Bachelor's of Business Administration from James Madison University. Justin and his wife, Emily, have been ACE parents since 2017 and they have two children attending ACE. Emily has recently made the decision to stay home and raise their two children. Before choosing to leave the workforce, Emily was an Executive Account Manager at AT&T Federal Solutions and also worked at Sprint. Emily earned her Bachelor's of Business Administration from James Madison University as well. Justin and Emily attend New Life Church in Chantilly, where Emily volunteers with the children's ministry.