Awards and Achievements
At ACE we thrive on pushing ourselves to be better. Here are some Achievements of our students and our school.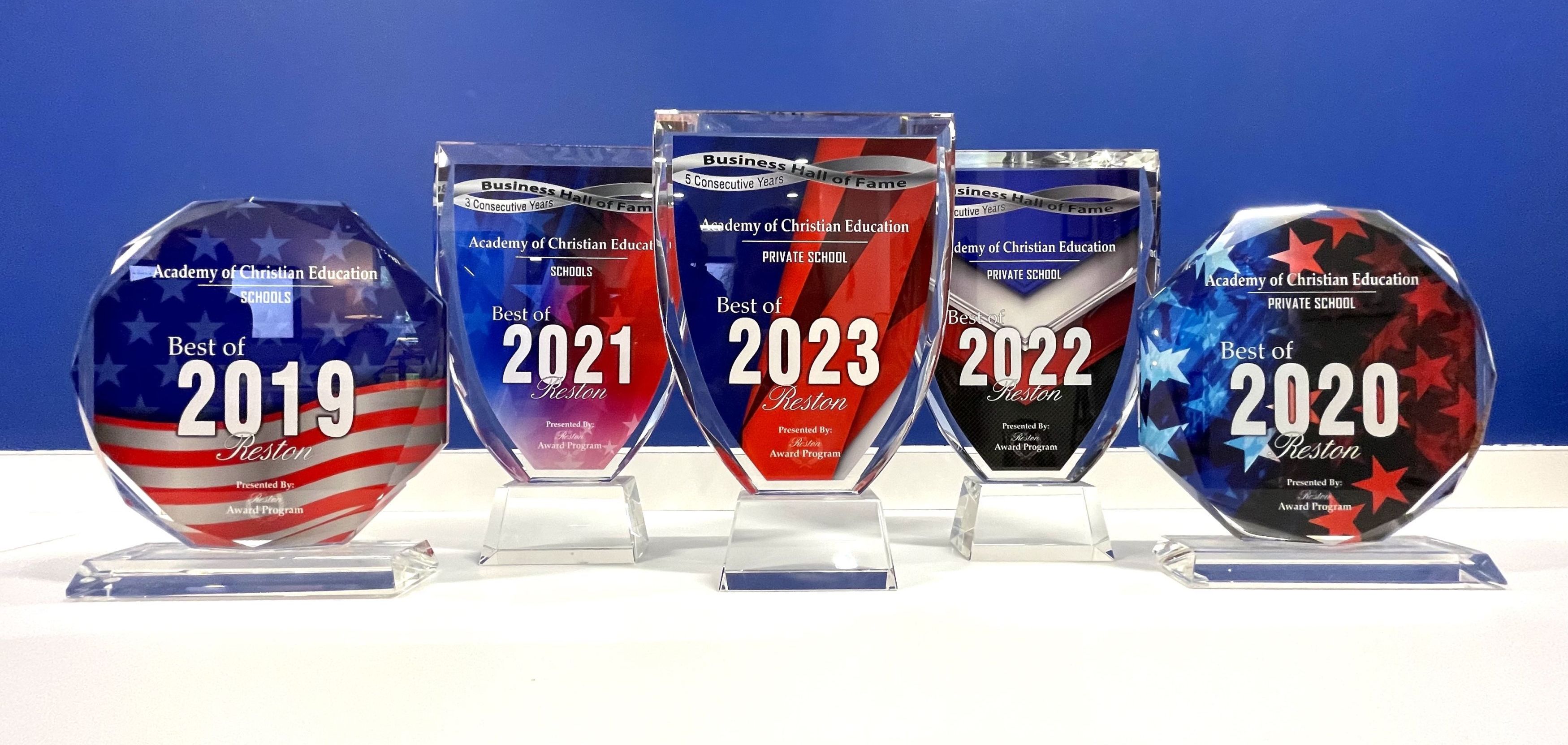 RESTON AWARD PROGRAM
Best of Reston Award - Private School
Academy of Christian Education is the only school to be awarded the Best of Reston Award for five consecutive years. The Reston Award Program honors one winner per category on achievements and accomplishments.

BEST OF RESTON AWARDS
Best Summer Camp
Ranked by Northern Virginia Magazine among the Best Summer Camps in Northern Virginia for the past seven years, ACE is getting ready for another exciting summer and we hope you will join us!

JOHNS HOPKINS UNIVERSITY
CENTER FOR TALENTED YOUTH
CERTIFICATE OF RECOGNITION
The world leader in gifted education since 1979, Johns Hopkins Center for Talented Youth is dedicated to identifying and developing the talents of academically advanced pre-college students around the world. CTY students comprise the most promising minds of the next generation.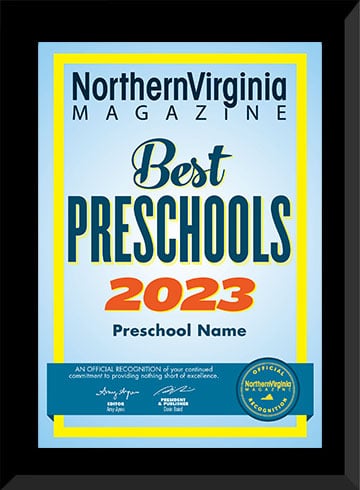 ASCI GEOGRAPHY BEE - Regional winner
ACSI SPELLING BEE - State and regional winners
FAIRFAX COUNTY SCIENCE & ENGINEERING FAIR - Winners 1st, 2nd, 3rd, 4th place and honorable mention
FIRST LEGO LEAGUE - World expo presenters and outstanding teamwork award
GRACE ART - 2nd, 3rd, and 4th place winners
MATH KANGAROO - National and state winners
NATIONAL GEOGRAPHIC GEOGRAPHY BEE
NOETIC MATH WINNERS
ODYSSEY OF THE MIND - 3rd place winners
SCRIPPS NATIONAL SPELLING BEE
VIRGINIA SCHOLASTIC CHESS CHAMPIONSHIP - Winner
WINNIE AWARDS
WORLD EDUCATION DAY - Top 50 schools in the world
WORLD MATHS DAY - 3rd in the world third grade 2017-2018