Posts Tagged "summer reading"
Posts Tagged "summer reading"
Posts Tagged "summer reading"
June 01, 2022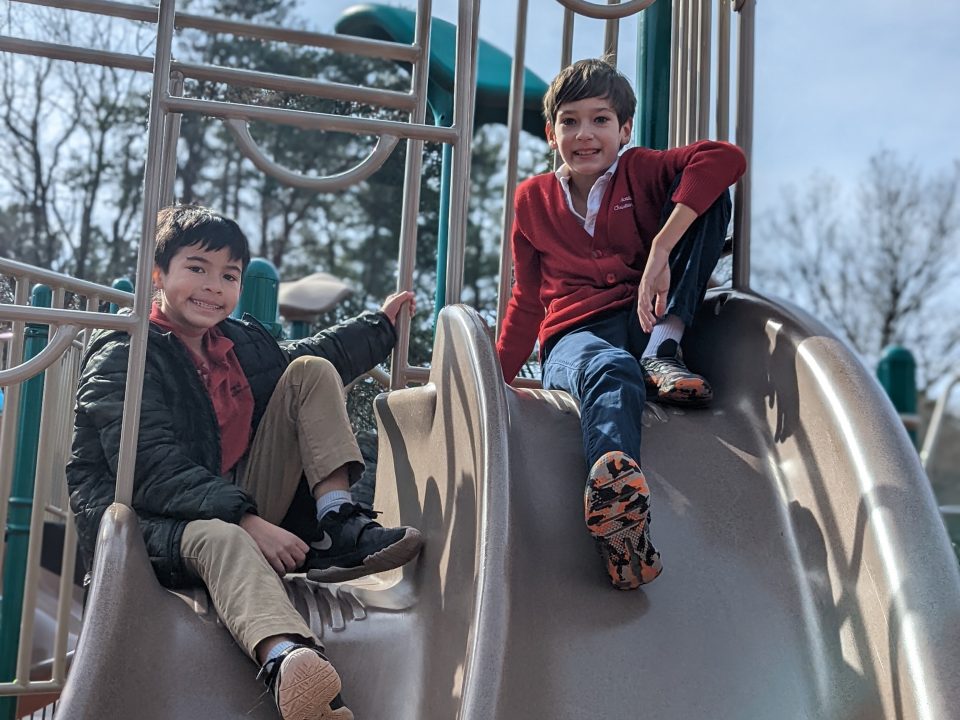 Every summer, my family looks forward to lazy days with no real schedule. After a few days without structure the whole family realizes how important it is and we look for ways to put some back into our summer break. Another less obvious thing that happens over the summer is that our children start to slide academically. Without the daily practice of school work, children can forget as much as two months of math and reading knowledge. This is why most schools feel the need to reteach things the first few weeks of school.
So how can you help your child to avoid the summer slide? Academy of Christian Education has some easy tips that are easy to do and won't take up your entire summer.
#1 Read, read and read some more:
- Visit your local library and let your children pick out some books to read. You can make this fun by adding an incentive for when your child finishes one book or even 5 books depending on your child's reading level and book thickness.
- Read at all opportunities. Let your child help with cooking and read you the recipe. Let your child read you directions on your next trip.
- Play boardgames that require reading. My kids love monopoly and even though the game can last days, I love that there is math and reading involved.
- Reading to your children counts! Do your children still love a bedtime story? Reading to and with your kids is also a great way to keep up reading skills over the summer.
#2 Use math daily:
- You don't have to sign up for a math camp to keep up your kids' skills this summer. Practice math facts over the summer. Older kids can do this on their own, but both older and younger students enjoy parents quizzing them on math facts.
- Recipes aren't just helpful with reading skills; they also provide an opportunity to use math skills. Do you have a recipe that makes too much? Have your child help you to half the recipe. Or maybe your child can help you double a recipe, because guests are coming over. If your child doesn't enjoy cooking, there are recipes for making slime and play-doh online that might excite them.
- Headed to the store? Bring your children and let them help with any math along the way. Should you buy the small box of crackers or the big? Show your child how to look at the price per ounce and see which is the better deal. Another great way to use math is to let your child figure out how much tip to leave when you eat out.
- Lots of boardgames require math. The best part is that playing boardgames together as a family is a great way to spend quality time together and sneak in math practice at the same time!

Here are some more tips for avoiding the summer slide.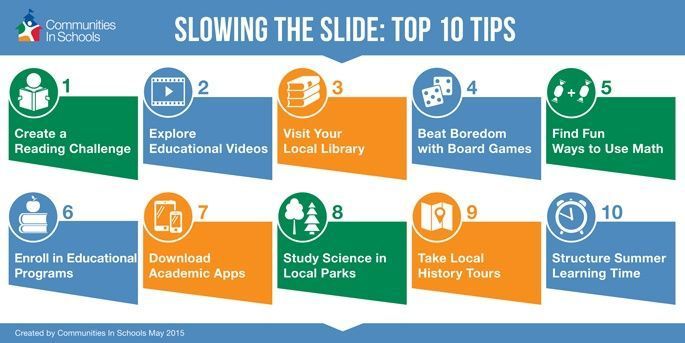 http://blog.cisneworleans.org/2015/05/29/slowing-the-summer-slide/