Posts Tagged "Library"
November 01, 2022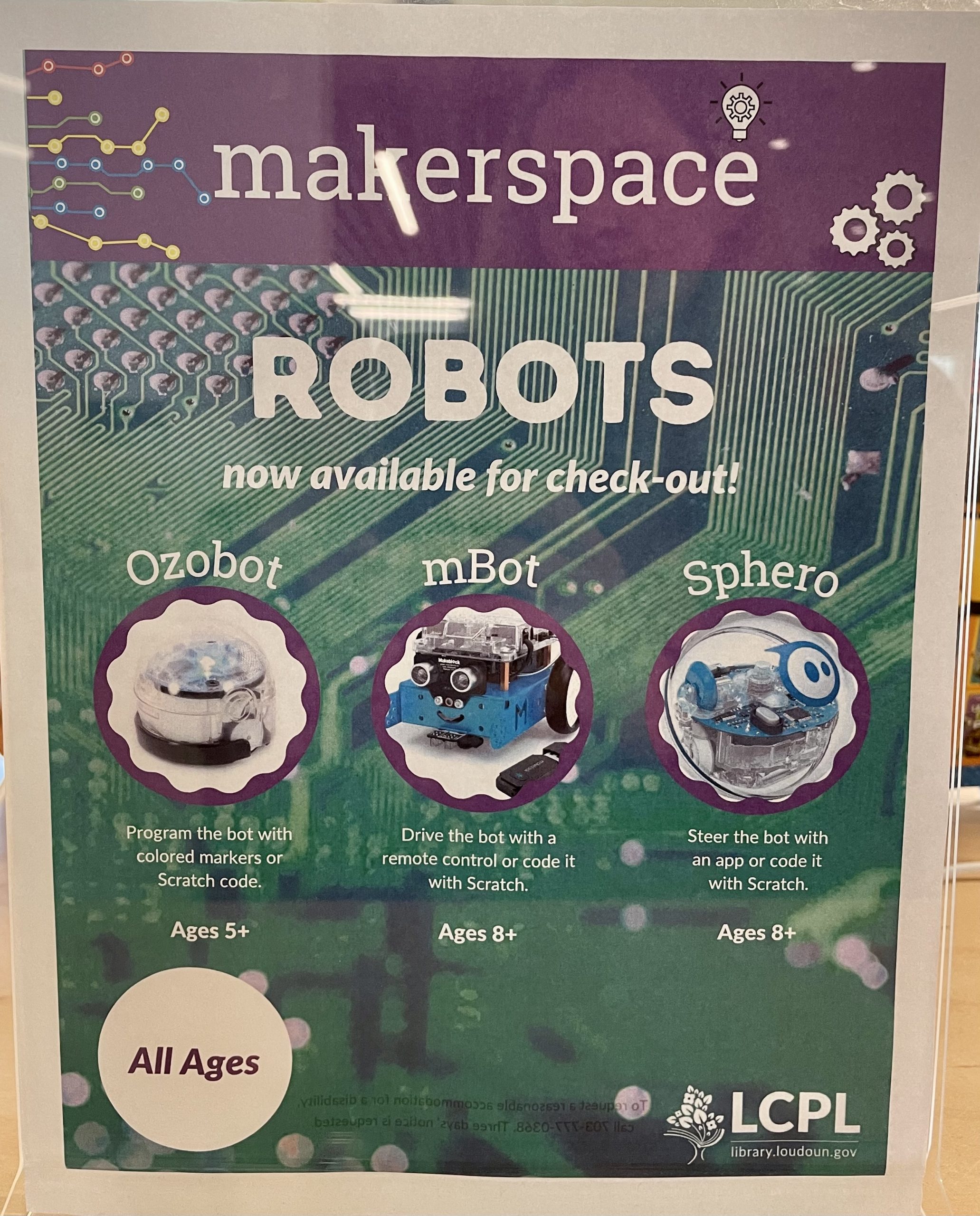 Students at ACE enjoy STEAM classes each week. STEAM classes involve hands on learning in the areas of science, technology, engineering, art and math. These skills are so important and the learning doesn't have to end when students are at home. The Loudon County Public Library has the solution with their Makerspace section available at the Sterling, Rust, Brambleton and Gum Spring branches.

Makerspace is an area of the library dedicated to making and creating. Offerings vary depending on which branch you visit and can be found on the website https://library.loudoun.gov/Makerspace. There are 3D printers, sewing machines, 3D carving machines, coding robots and more.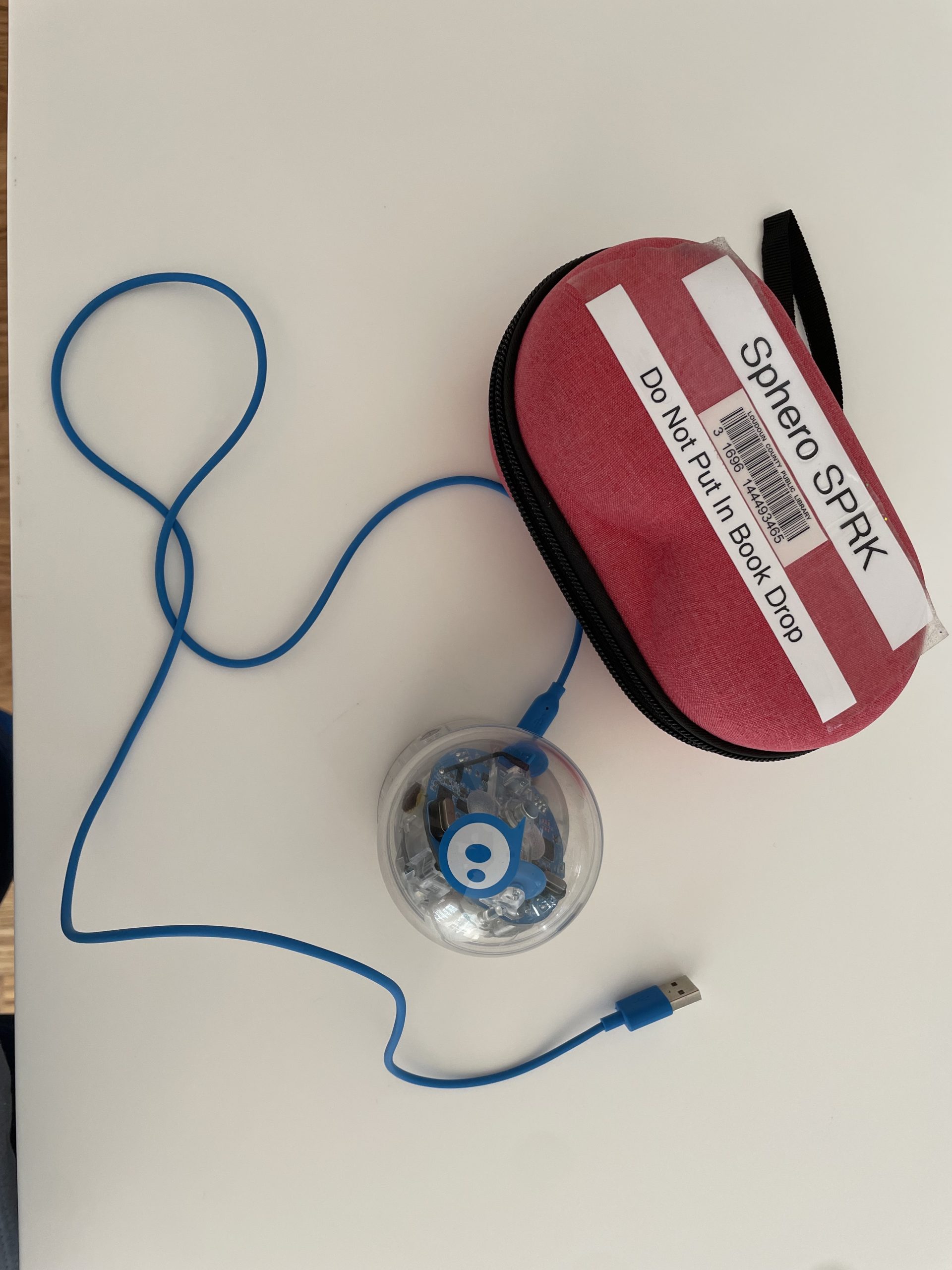 My family recently explored the coding robots that are available to borrow for one week at a time. My sons loved the Sphero bot we borrowed first. Sphero is a round plastic ball that can be coded to steer in any direction and change colors. It's recommended for ages 8 and up because of the coding but my six-year-old enjoyed steering without the use of coding which is possible through the app.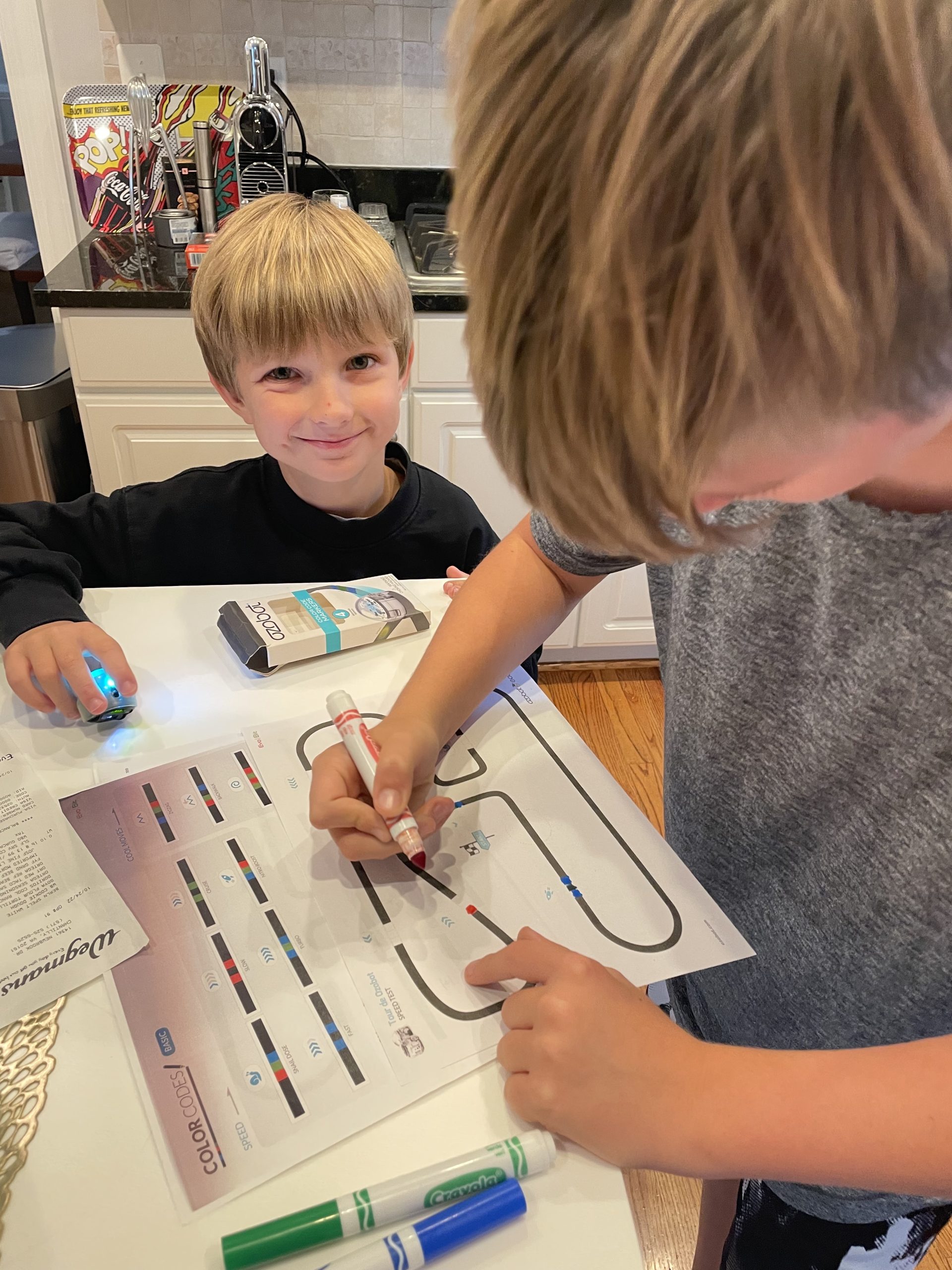 The next robot we borrowed was the Ozobot Evo and this my favorite so far. The Ozobot is recommended for ages five and up because it uses color coding. Children create a path for the robot to follow by drawing a black line. Then along the route they can use the color markers provided to code the robot to take actions such as speed up, spin around, zigzag and more.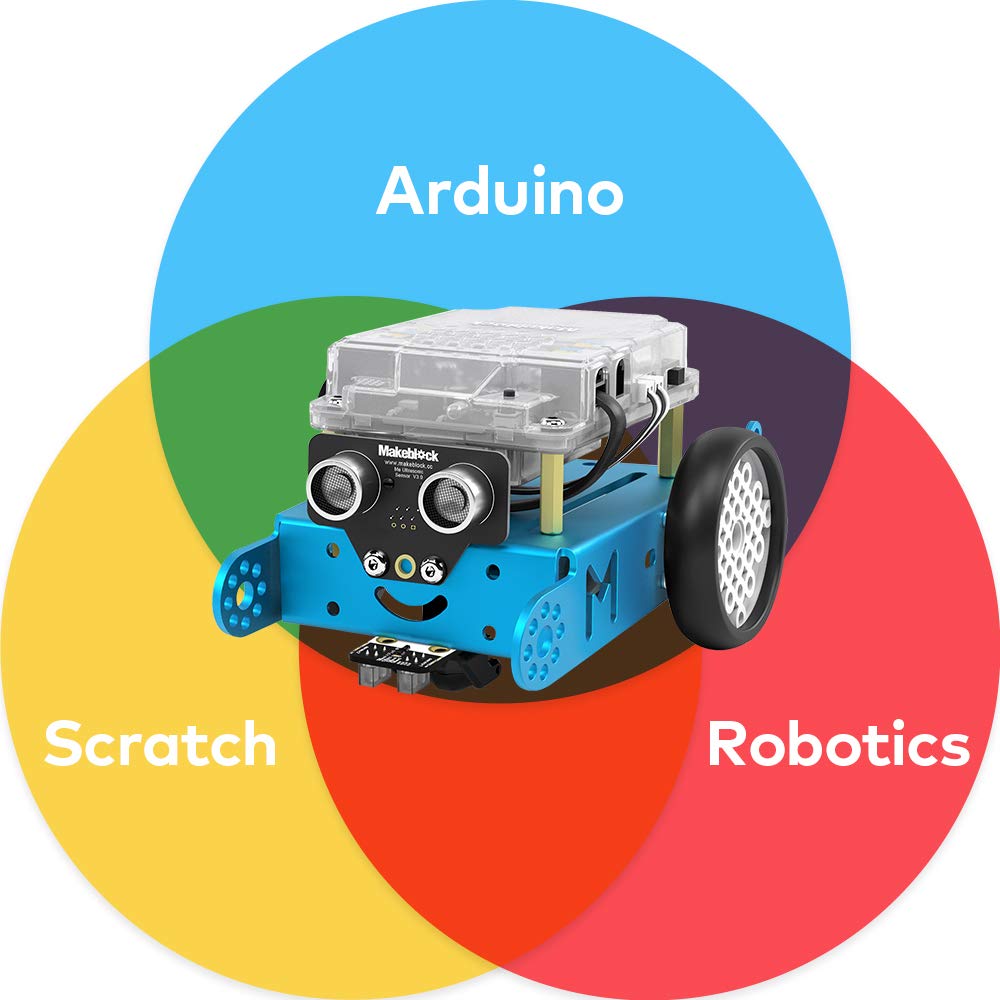 The mBot robot must be a popular one because we are still waiting to borrow it. The great news is there is a waiting list and you are notified when the bot is ready to pick up. This bot is recommended for ages 8 and up and involves building the bot (think Erector set) and then coding it with Scratch.
We hope you get a chance to check out the Makerspace at your local library. Let us know which bot is your favorite bot to borrow!