November 01, 2022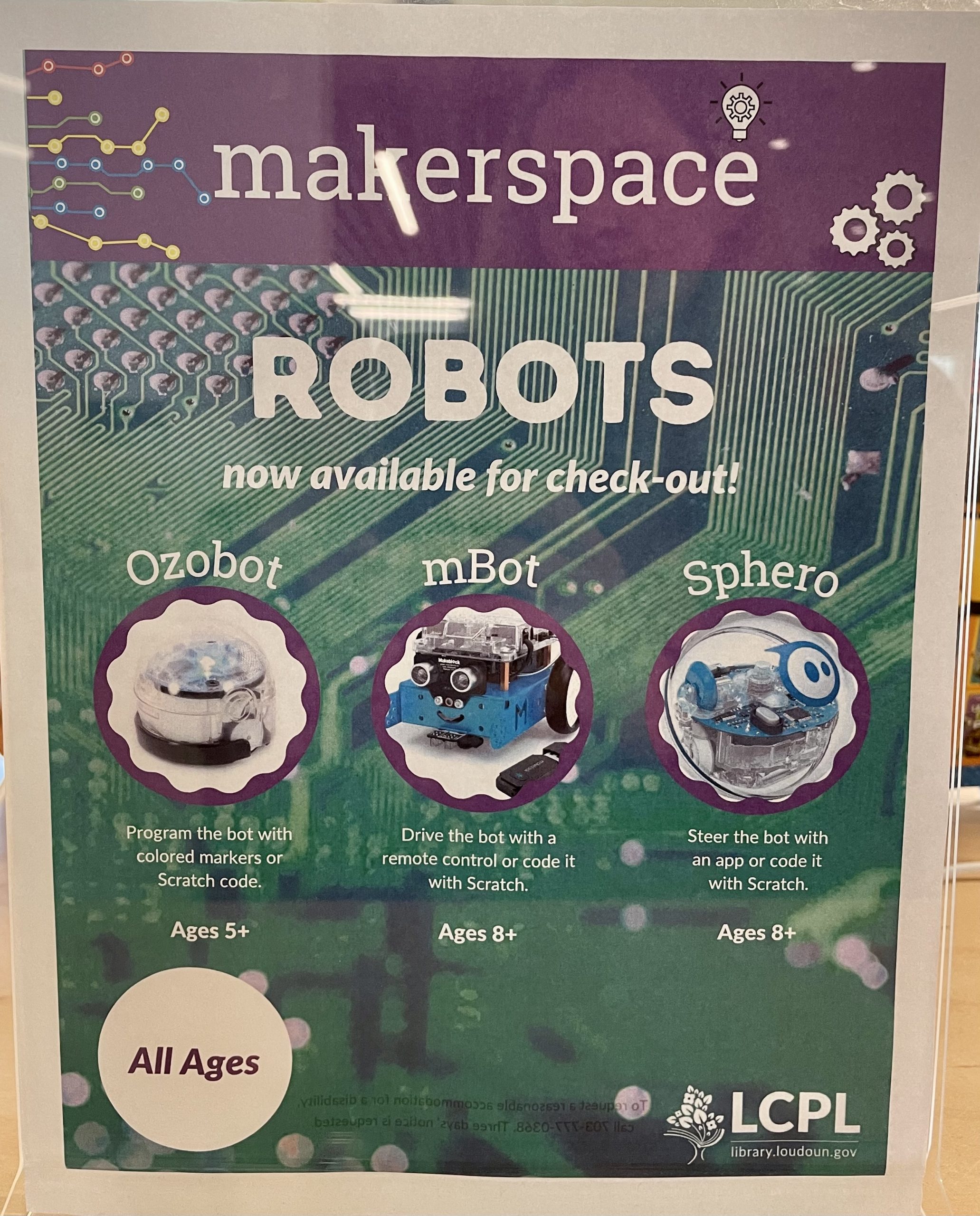 Students at ACE enjoy STEAM classes each week. STEAM classes involve hands on learning in the areas of science, technology, engineering, art and math. These skills are so important and the learning doesn't have to end when students are at home. The Loudon County Public Library has the solution with their Makerspace section available at the Sterling, Rust, Brambleton and Gum Spring branches.

Makerspace is an area of the library dedicated to making and creating. Offerings vary depending on which branch you visit and can be found on the website https://library.loudoun.gov/Makerspace. There are 3D printers, sewing machines, 3D carving machines, coding robots and more.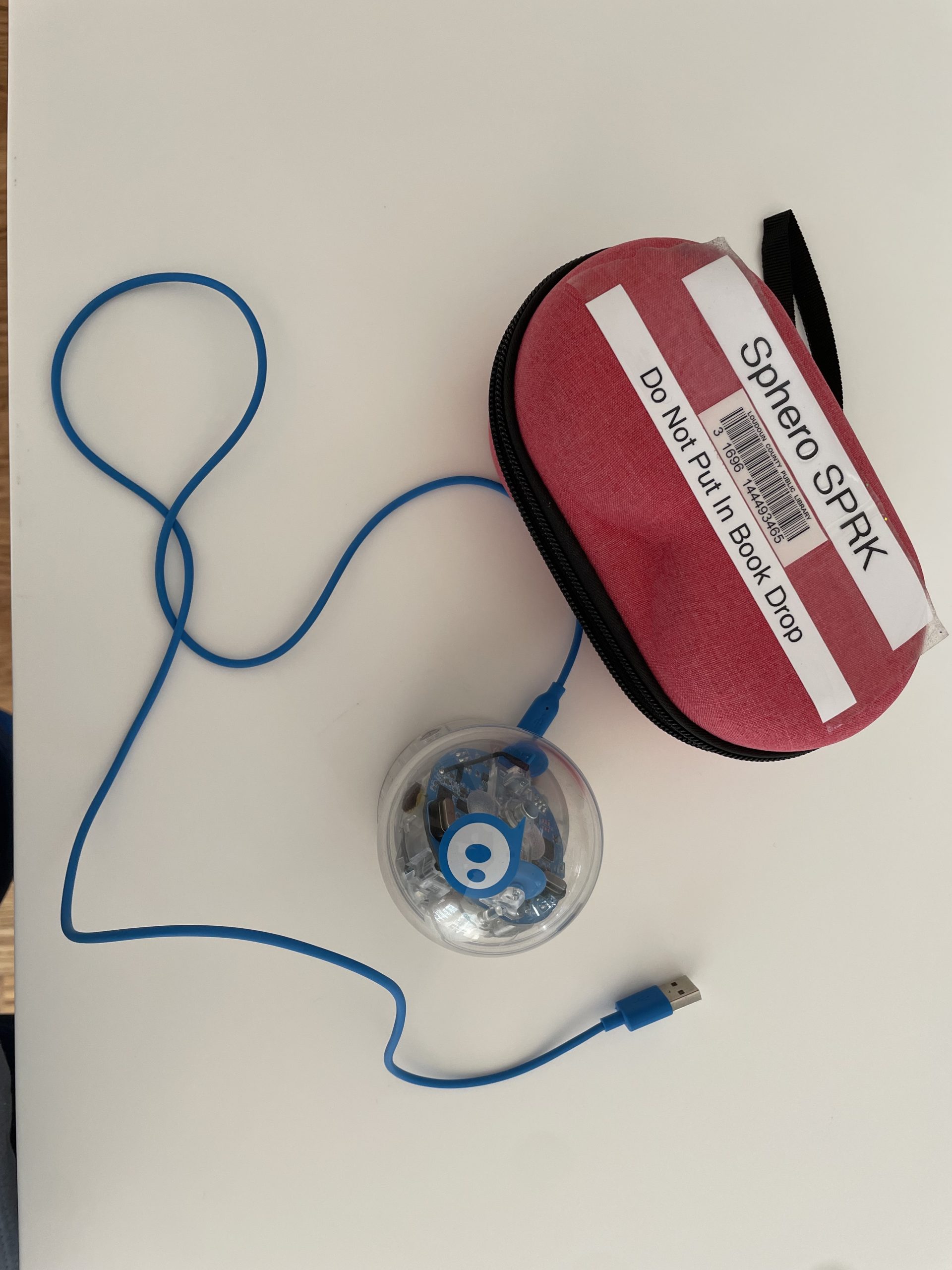 My family recently explored the coding robots that are available to borrow for one week at a time. My sons loved the Sphero bot we borrowed first. Sphero is a round plastic ball that can be coded to steer in any direction and change colors. It's recommended for ages 8 and up because of the coding but my six-year-old enjoyed steering without the use of coding which is possible through the app.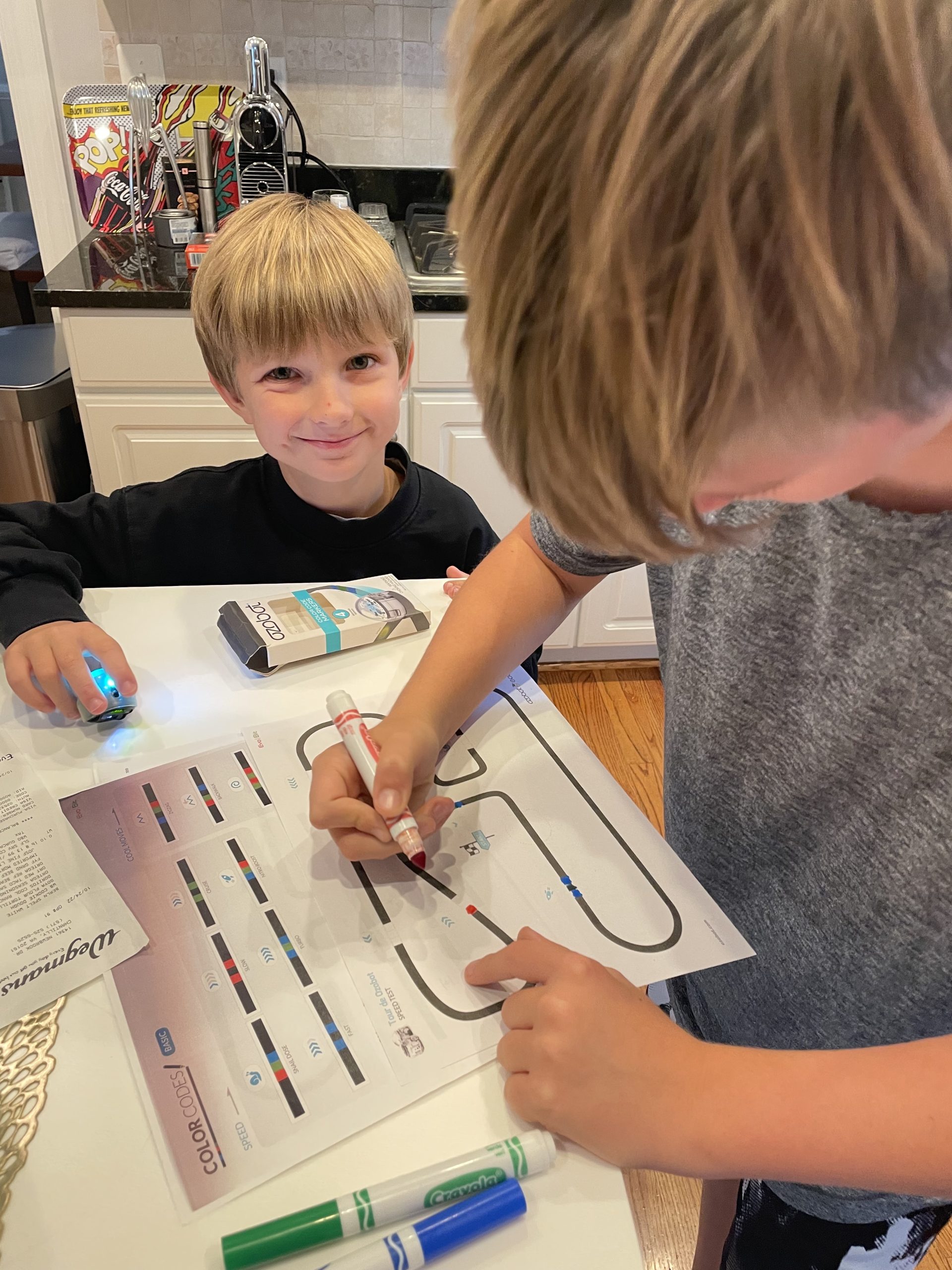 The next robot we borrowed was the Ozobot Evo and this my favorite so far. The Ozobot is recommended for ages five and up because it uses color coding. Children create a path for the robot to follow by drawing a black line. Then along the route they can use the color markers provided to code the robot to take actions such as speed up, spin around, zigzag and more.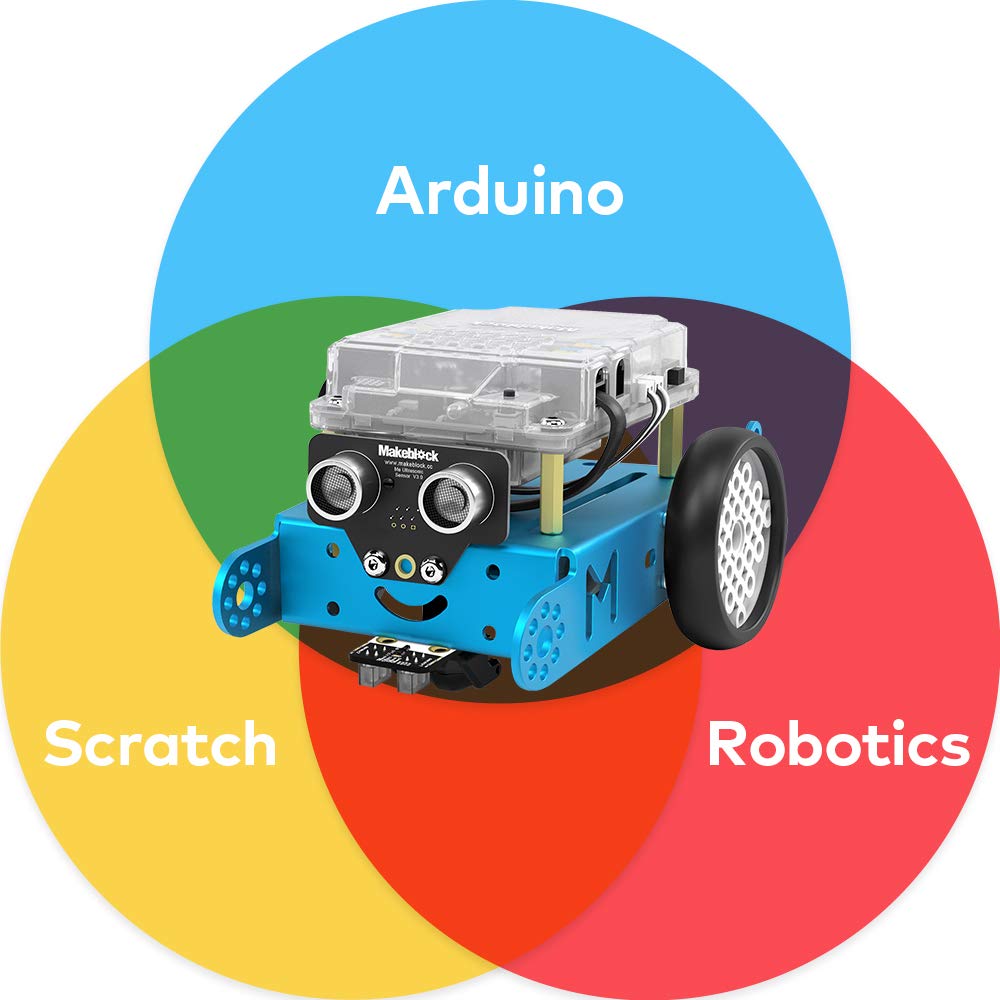 The mBot robot must be a popular one because we are still waiting to borrow it. The great news is there is a waiting list and you are notified when the bot is ready to pick up. This bot is recommended for ages 8 and up and involves building the bot (think Erector set) and then coding it with Scratch.
We hope you get a chance to check out the Makerspace at your local library. Let us know which bot is your favorite bot to borrow!
September 01, 2022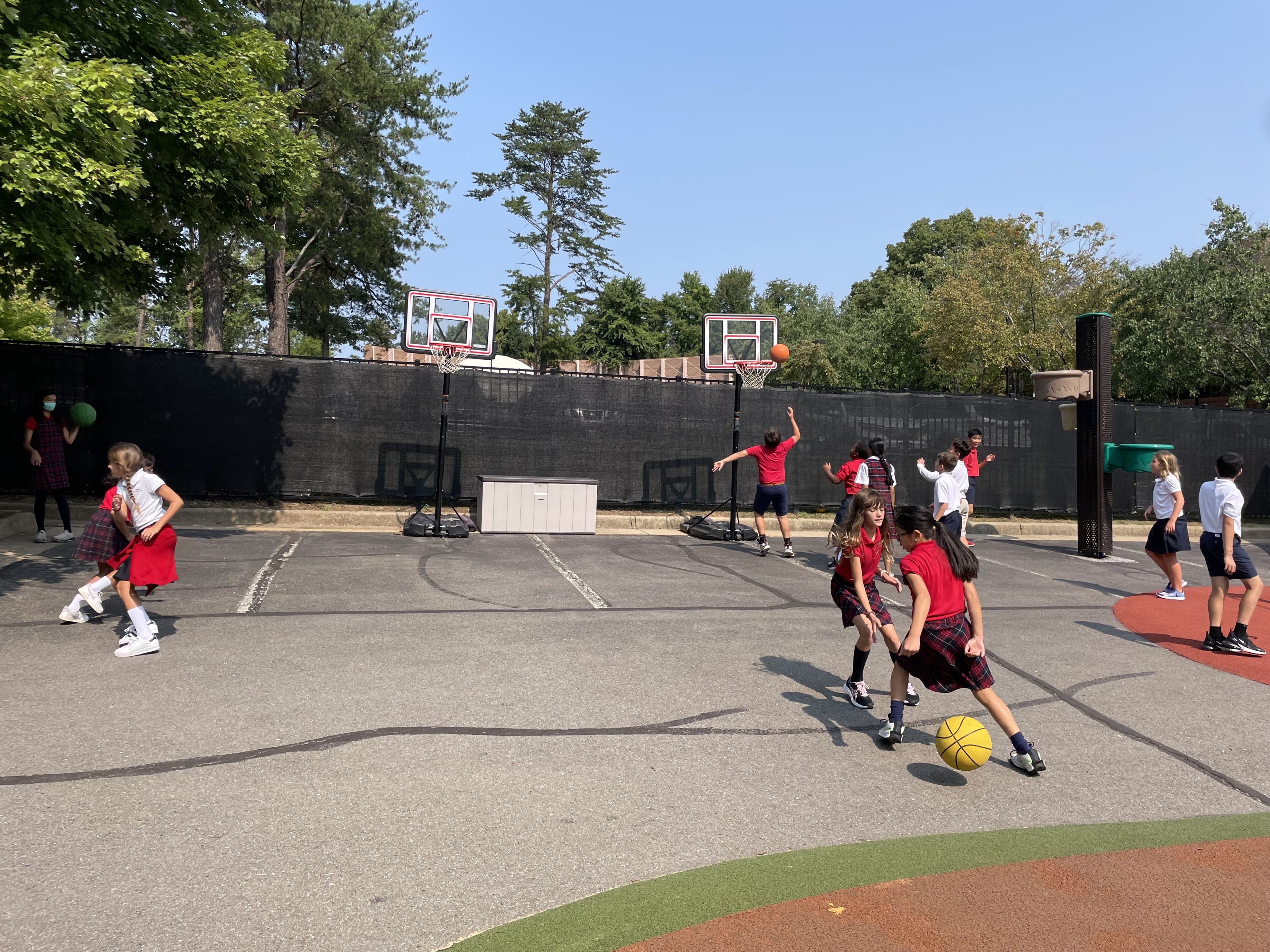 Big changes came to the ACE playground over the Summer. We rearranged the five picnic tables in order to create more space for our students to line up when recess is over. This is especially helpful when multiple classes must line up at the same time. Moving the picnic tables that were located towards the rear of the playground allows for a much bigger basketball area for our students. Our students love the new basketball area and the new basketballs that go with it. In fact, all the balls, jump ropes and other playground toys have been replaced with new ones!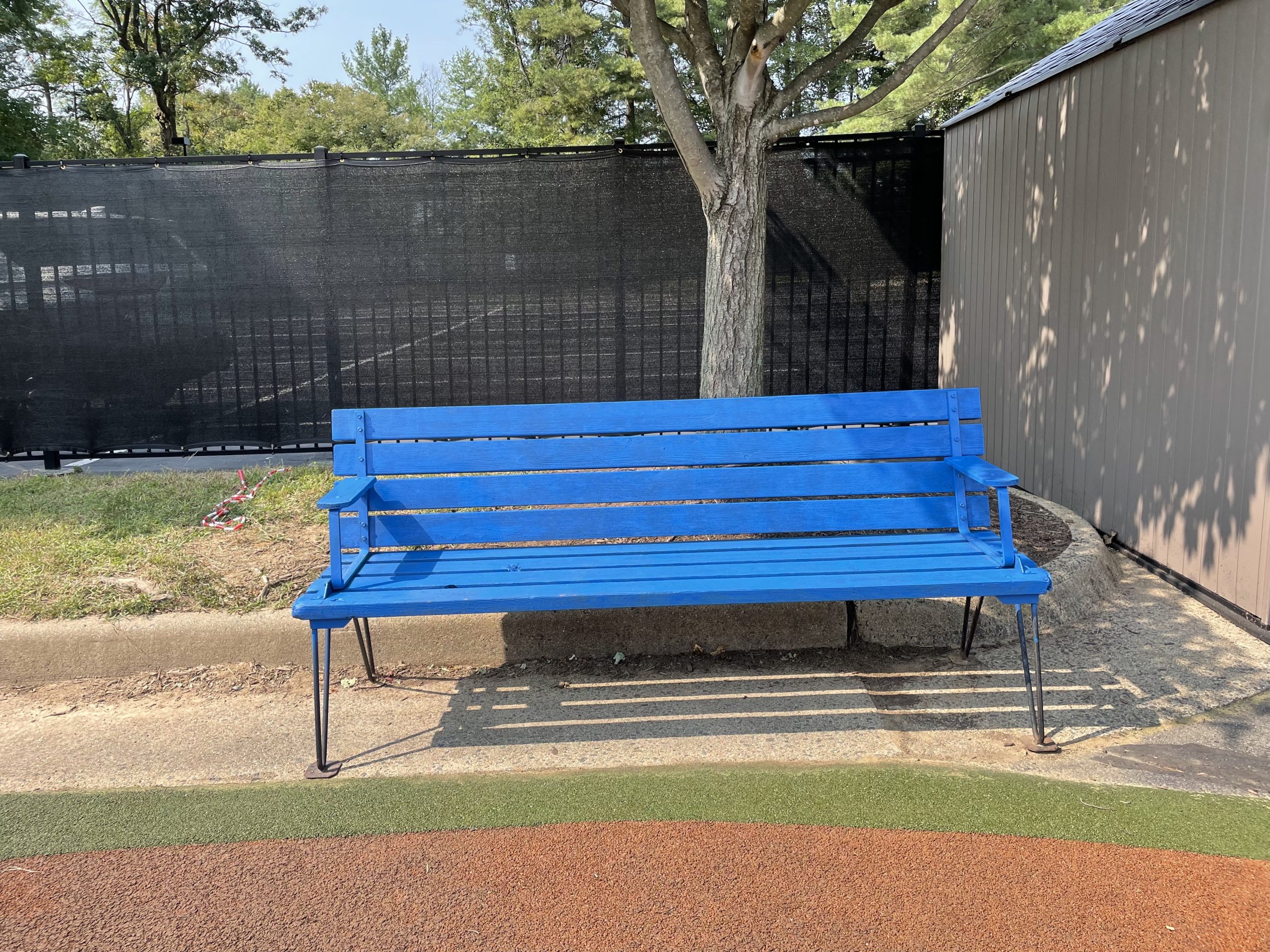 The benches on our playground got a fresh coat of blue paint. They now match the color of the picnic tables. Next to our benches are new sheds to house our equipment.
If you have a young student at ACE, they may have told you how much they love to ride on the tricycles at recess. Teachers usually had to put a time limit on the two trikes because of the high demand. Now, ACE has four new tricycles in nice bright colors. Sorry first graders and up, these trikes are for our younger students.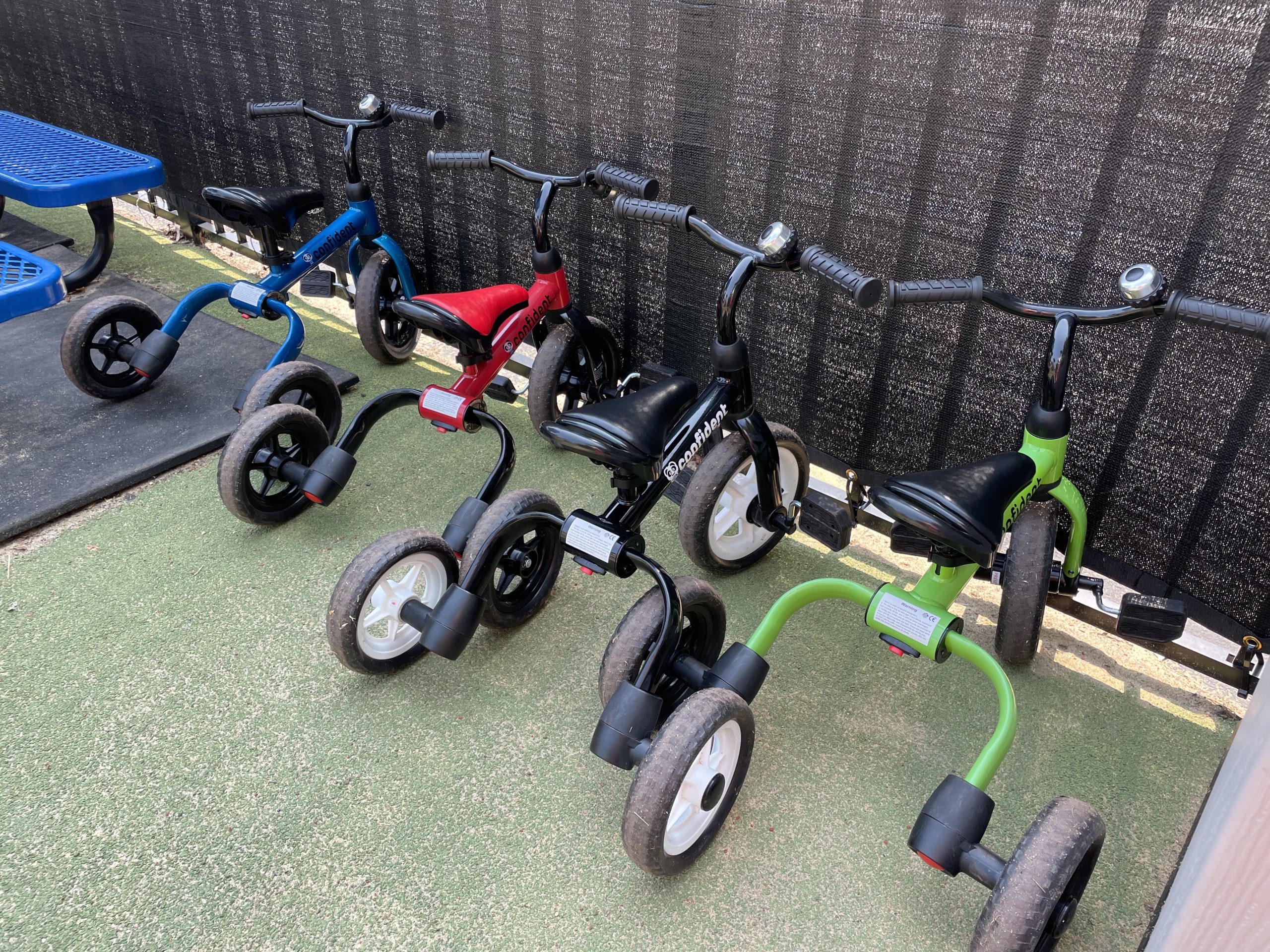 Over the years we have lost a few trees that used to shade our playground so ACE installed a very large sun shade. The use of this shaded area is totally up to the creativity of our students. We can see kids using the space for four square, hopscotch and more. We know our teachers also enjoy using the shaded space on hot days.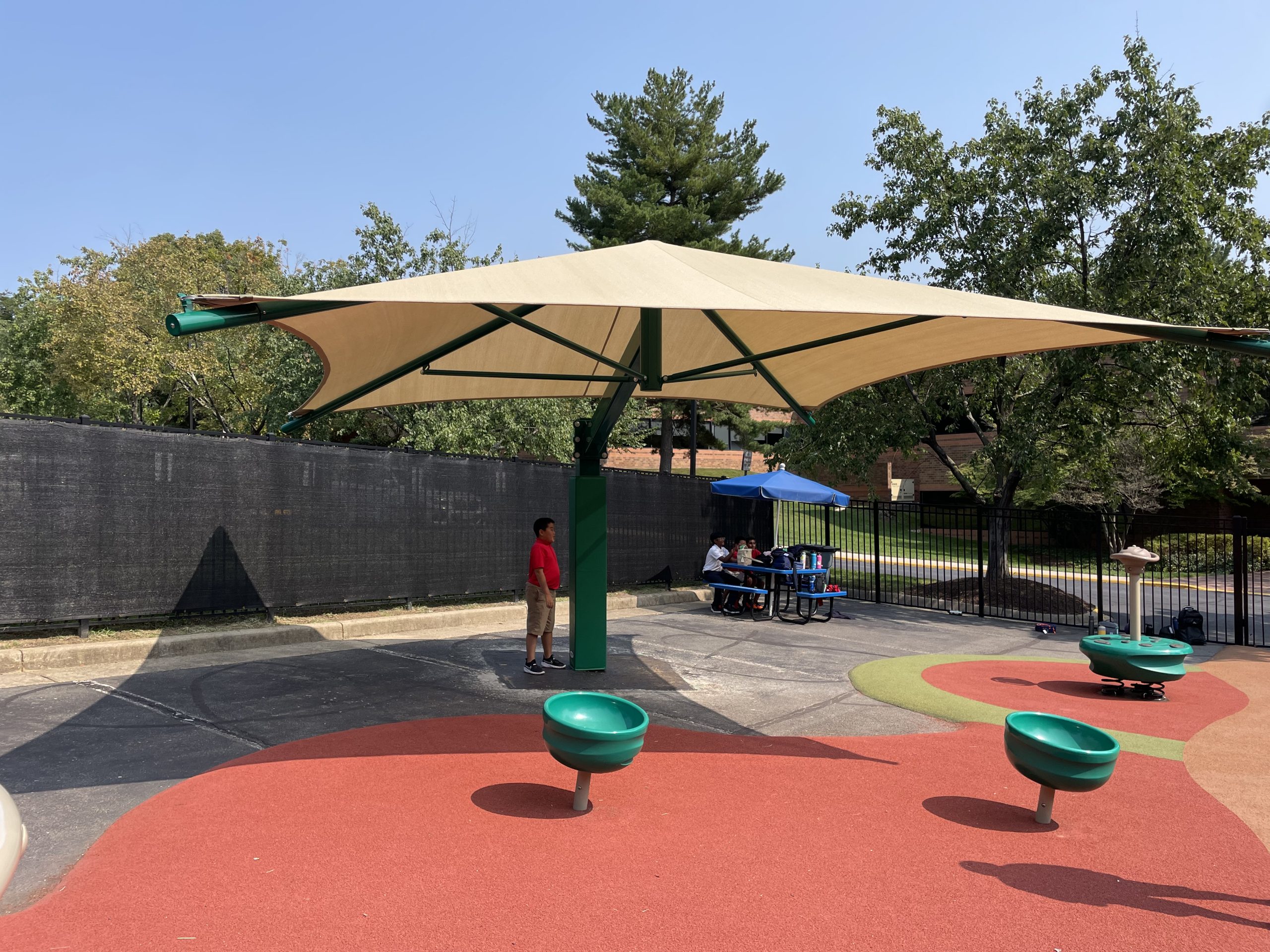 Lastly, ACE added a privacy screen around the fenced playground area. This not only gives our recess area a more private feel but it also makes our students more visible to the teachers.

We hope you enjoy all the updates to the playground at ACE. If you haven't seen them yet, take a look next time you visit us.