April 26, 2023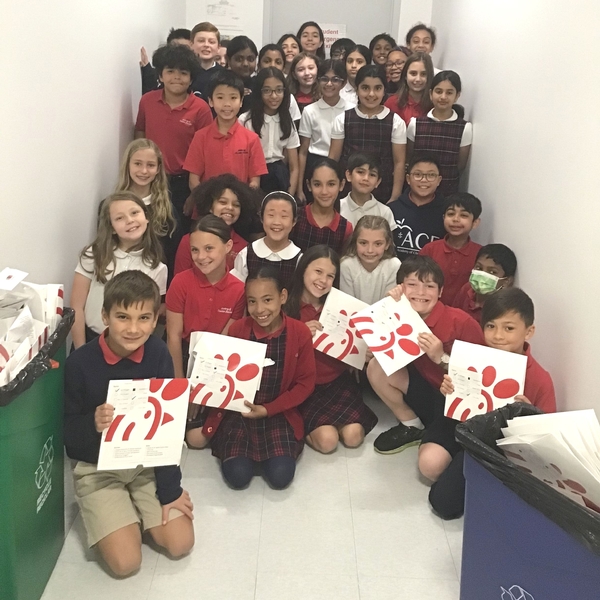 At The Academy of Christian Education (ACE), one of the student's favorite hot lunch days is Wednesdays. Why you might ask? That is because Wednesdays are Chick-fil-a day. The great employees at Chick-fil-a Reston, North Point Village package up lunch for our students every Wednesday in individualized boxes. Each student who orders lunch that day gets a box with their name on it and at the end of the lunch period that box ends up in the trash. That is until the ACE Student Government Association (SGA) decided to step in and create a solution. The solution they implemented is to recycle the boxes and they have gotten the whole school involved. The SGA produced a video to demonstrate how to break down the boxes so that they are flat and how to place them into the new recycling containers. Our students went a step further to figure out how much landfill waste their efforts would save. They determined, with the help of a few teachers, that recycling the Chick-fil-a boxes will save 40,880 cubic centimeters of trash every week, 163,520 cubic centimeters of trash per month, and 1,144,640 cubic centimeters of trash every year. That is quite an impact ACE students. Way to go!
September 01, 2022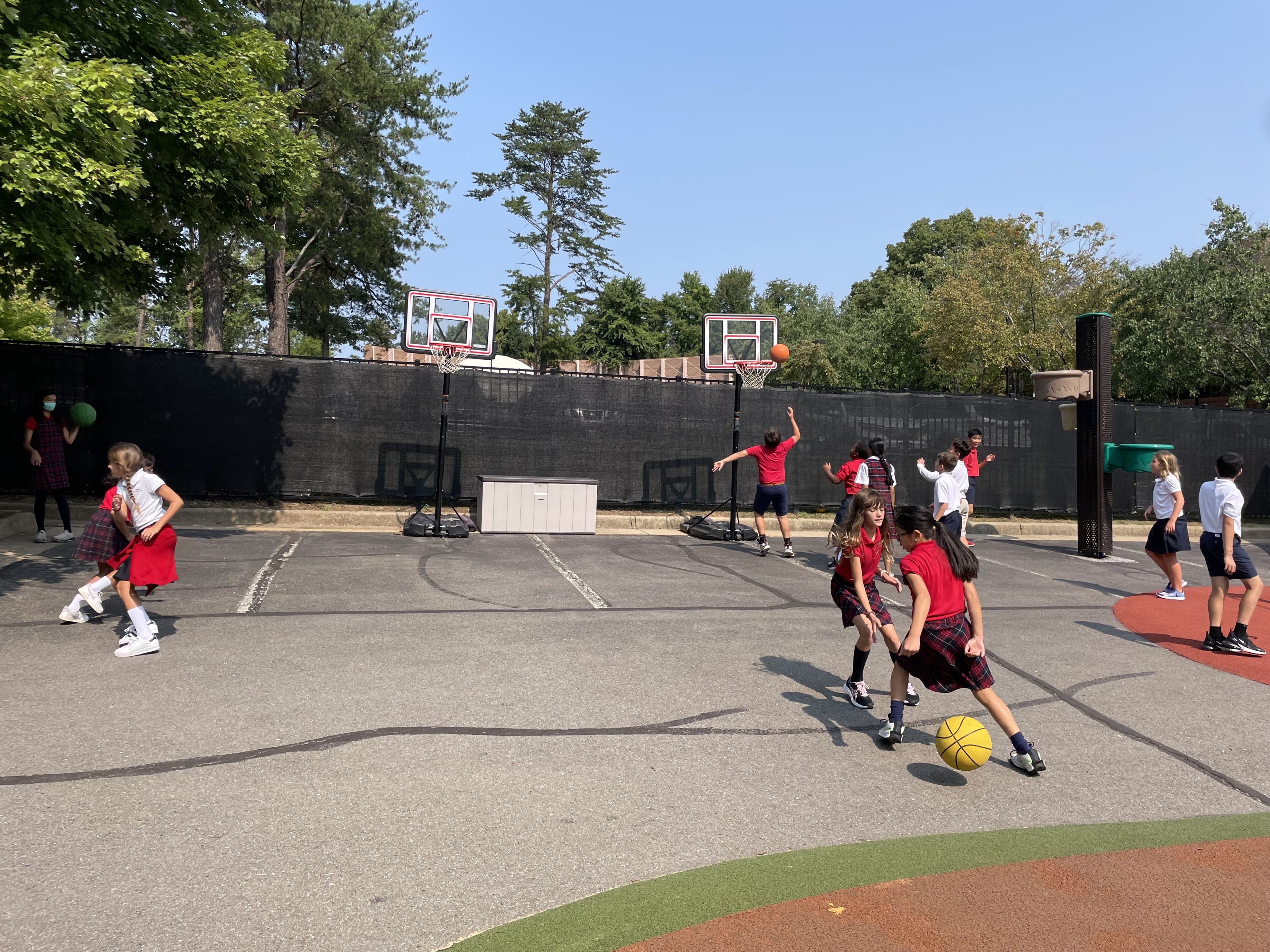 Big changes came to the ACE playground over the Summer. We rearranged the five picnic tables in order to create more space for our students to line up when recess is over. This is especially helpful when multiple classes must line up at the same time. Moving the picnic tables that were located towards the rear of the playground allows for a much bigger basketball area for our students. Our students love the new basketball area and the new basketballs that go with it. In fact, all the balls, jump ropes and other playground toys have been replaced with new ones!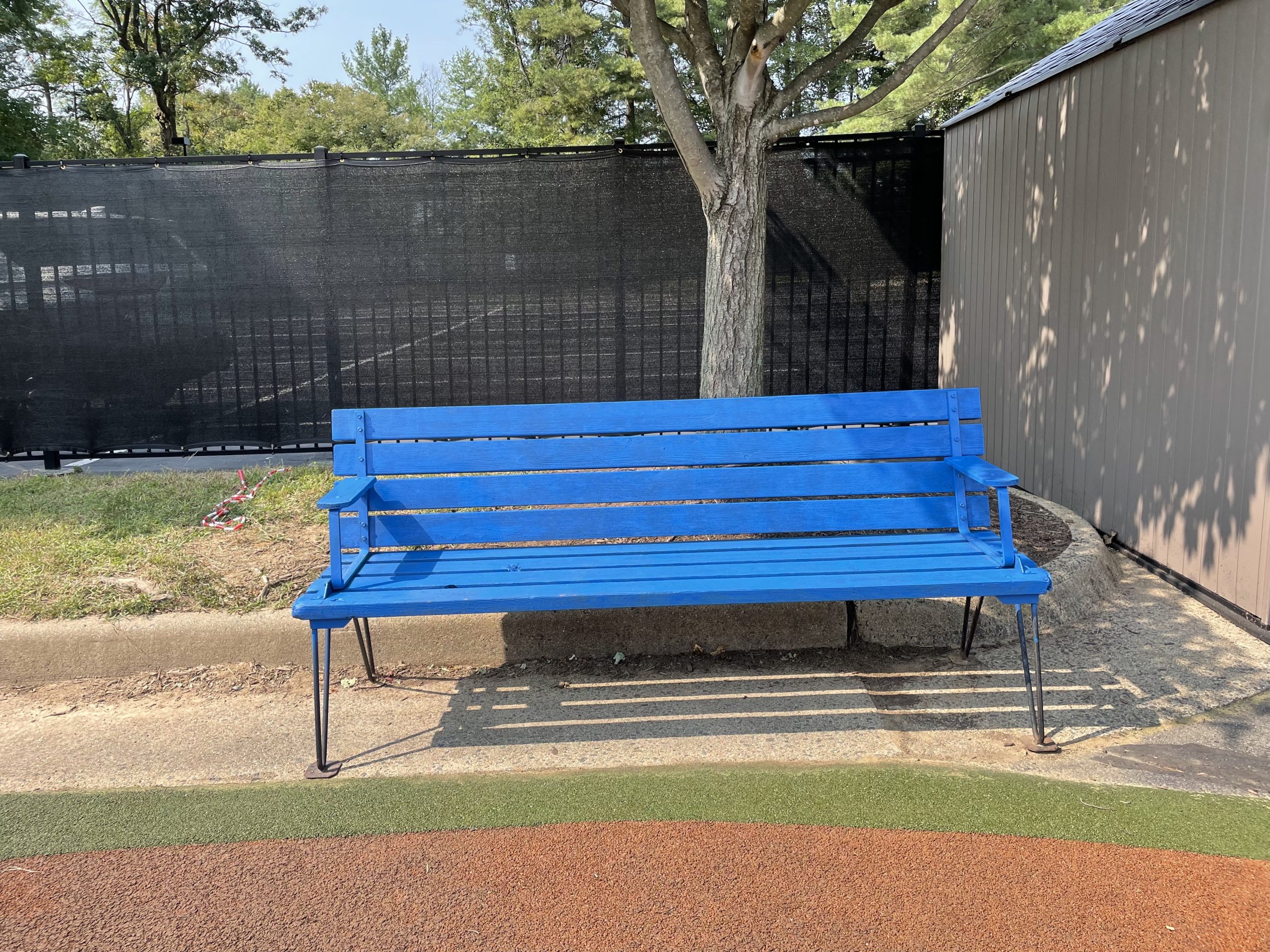 The benches on our playground got a fresh coat of blue paint. They now match the color of the picnic tables. Next to our benches are new sheds to house our equipment.
If you have a young student at ACE, they may have told you how much they love to ride on the tricycles at recess. Teachers usually had to put a time limit on the two trikes because of the high demand. Now, ACE has four new tricycles in nice bright colors. Sorry first graders and up, these trikes are for our younger students.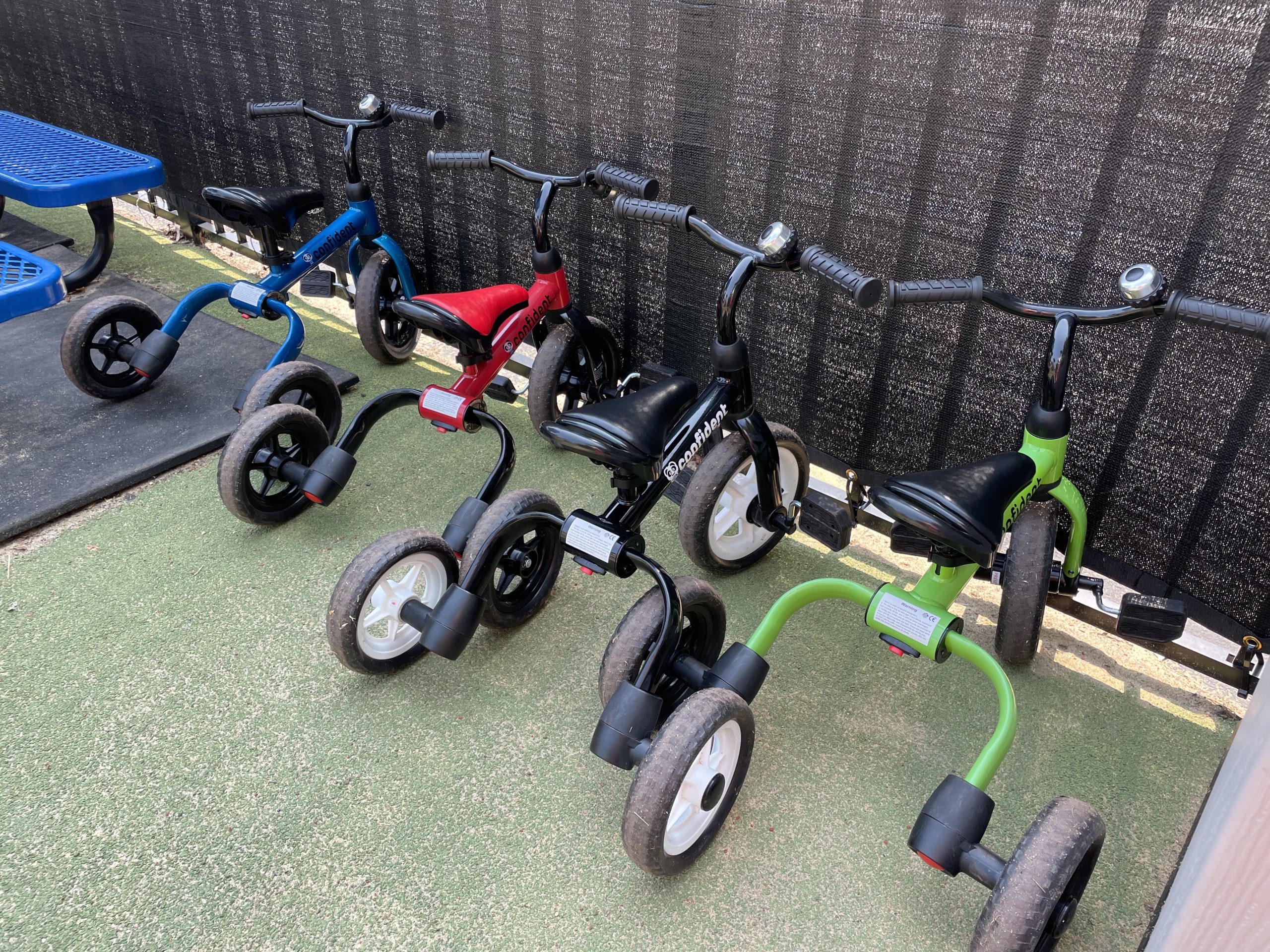 Over the years we have lost a few trees that used to shade our playground so ACE installed a very large sun shade. The use of this shaded area is totally up to the creativity of our students. We can see kids using the space for four square, hopscotch and more. We know our teachers also enjoy using the shaded space on hot days.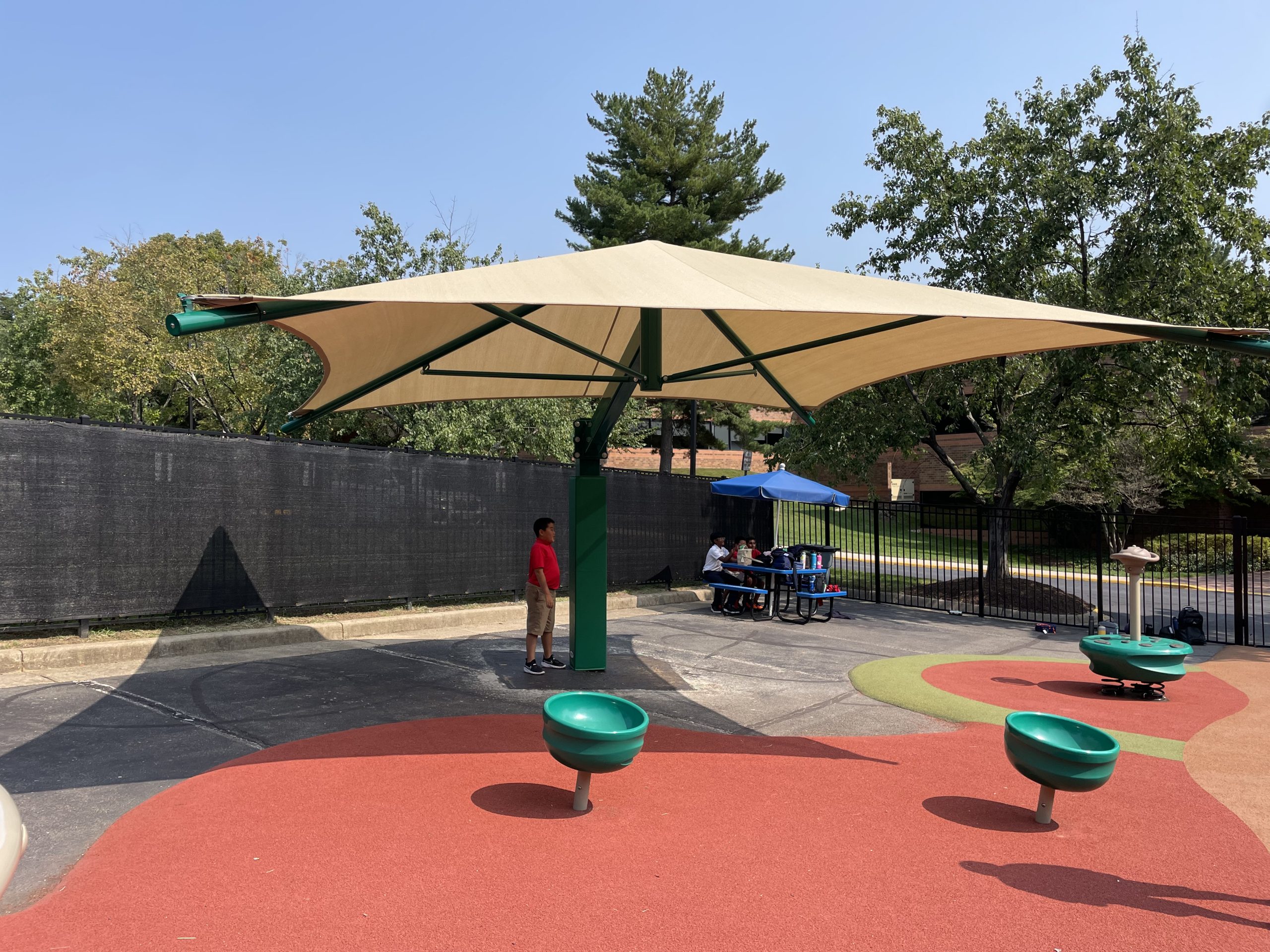 Lastly, ACE added a privacy screen around the fenced playground area. This not only gives our recess area a more private feel but it also makes our students more visible to the teachers.

We hope you enjoy all the updates to the playground at ACE. If you haven't seen them yet, take a look next time you visit us.